If we assume (reasonably) that the US' preferred option would be to rendition Assange to some military prison, how does the current situation rate?
They don't have Assange, but neither is he completely free, holed up in the Ecuadorean embassy. His character is under the shadow of the allegations in Sweden. They haven't got all they want, but they are doing as much damage as they can.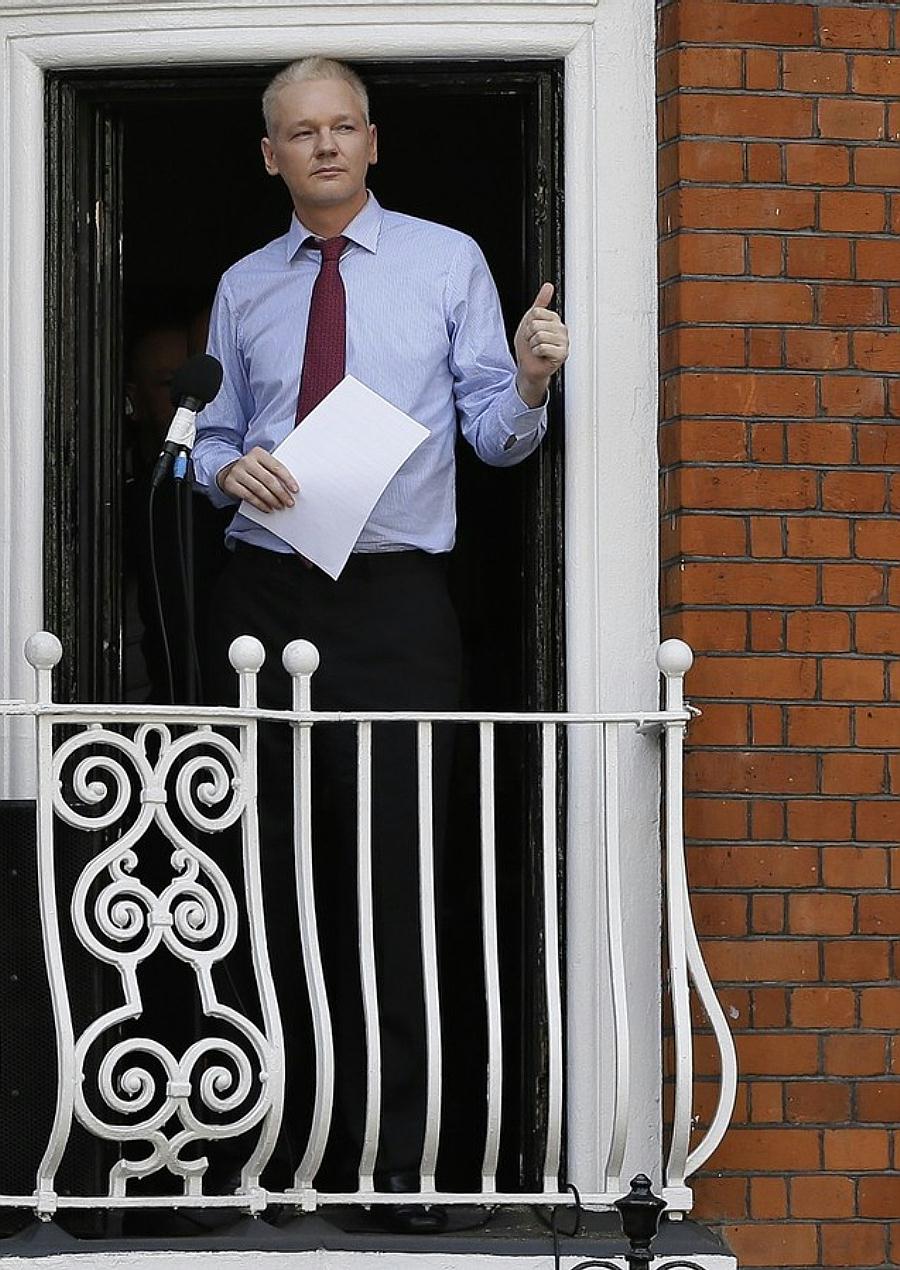 If Sweden or the US gave a guarantee that he would not be extradited or renditioned to the US, then he could go to Sweden and face the legal case there. Even if Sweden simply questioned him in the Ecuadorean embassy, or via video linkup, they could resolve it. But they haven't.
It seems likely they have judged that they could not get a conviction, were Assange to be questioned or tried. Which is not to say Assange is or isn't innocent; that's not the point. If Sweden questioned him, and it came out that he couldn't be found guilty, then the smear against his name would no longer be hanging over him.
So as an ally of US foreign policy, this could be the reason why Sweden refuses to question him in the UK or Ecuador (or give assurances against rendition that would allow him to be questioned in Sweden). They don't want this resolved, they want to hold the rape allegations over him. I doubt that the respective governments' intentions have anything to do with getting justice for the two women.
As long as there is no guarantee against rendition, Assange has no choice but to avoid extradition at all costs. So he's taking the only course of action he reasonably can; but it's also the second-best outcome for the US and the enemies of wikileaks. The losers are the truth, the rights of whistleblowers that wikileaks upholds, and also (yet again) the rights of women to have accusations of rape taken seriously.
It's sad that old lefties (who should know better) like
Humphrey McQueen
, and George Galloway feel they have to ignore and attack the rights of rape victims, to defend Assange. There's no need. It's not our place to find him innocent or guilty. We just have to stand against the hypocrisy of Sweden and the US, and defend Assange (and Bradley Manning) against the revenge the empire is seeking to extract on him and wikileaks.